Located in the resort's most beautiful location with stunning views of the blue coast and expansive skyline, the restaurants and bars at Anja Beach Resort & Spa Phu Quoc take you on an endless journey into the world of fine dining. Enjoying local dishes and enjoying the beauty of nature at Anja restaurant will be an experience not to be missed at the dreamy pearl island.
Anja Beach Resort & Spa Phu Quoc – a feast of ready cuisine
Light with a buffet, full of flavors and a mesmerizing lunch, relax to the music or peace with a warm cup of coffee, while sipping while enjoying the sweet "painting" of Anja. All culinary desires of visitors, Anja Beach Resort & Spa Phu Quoc strives to meet.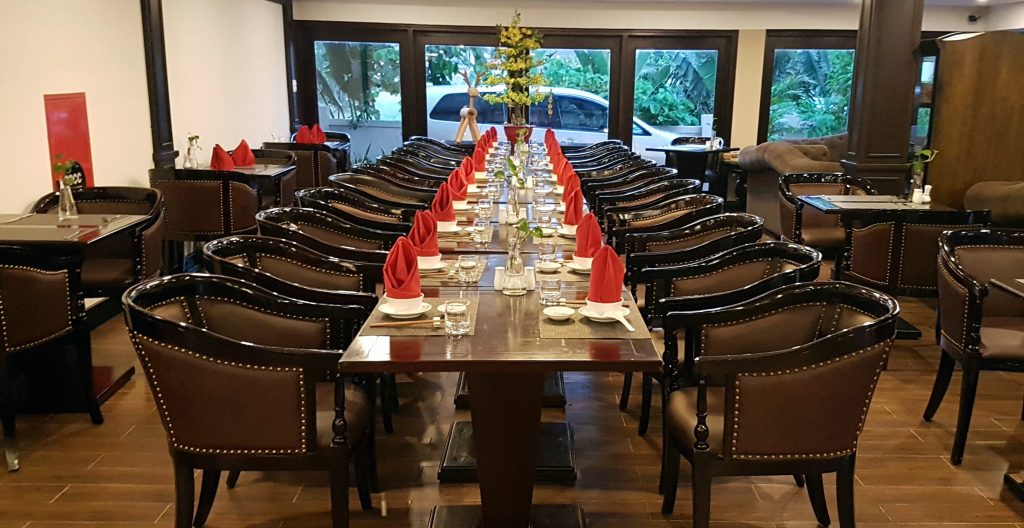 Anja Restaurant not only introduces to diners the quintessence of taste in the world but also honors rich and fresh local products. Taking Vietnamese cuisine as the center, Anja Restaurant & Bar will enrich the taste experience of diners with à la carte menus, tea is designed by a team of talented chefs.
The flavor of Vietnam's homeland will be reproduced in each dish of our chef. If you need a romantic party on the beach or a cozy family meal, do not hesitate Anja is always ready to listen and serve you.
Anja Restaurant & Bar – unique
Anja Restaurant has a unique character with classic architecture and romantic decorations, separated from the bustle outside. Anja Restaurant & Bar is ideal for family gatherings, weddings, receptions and other events.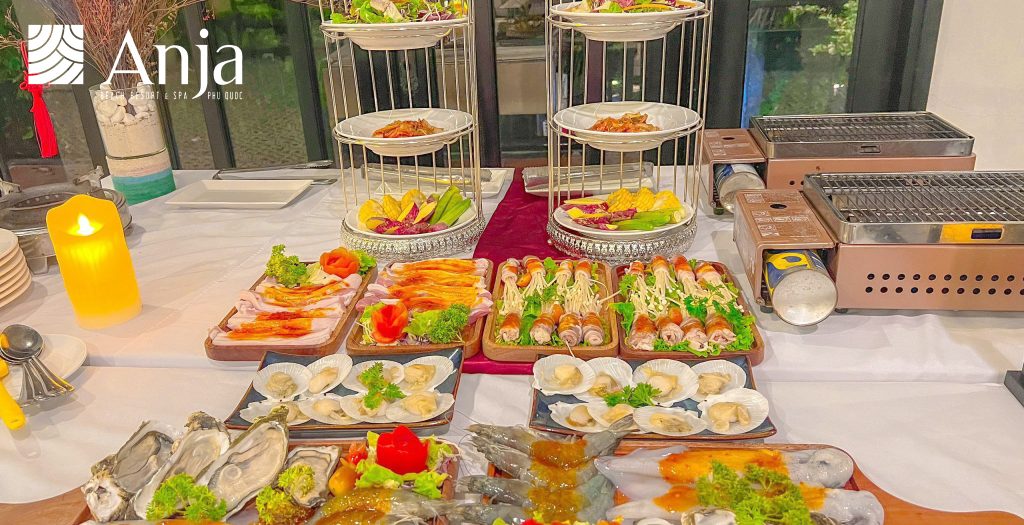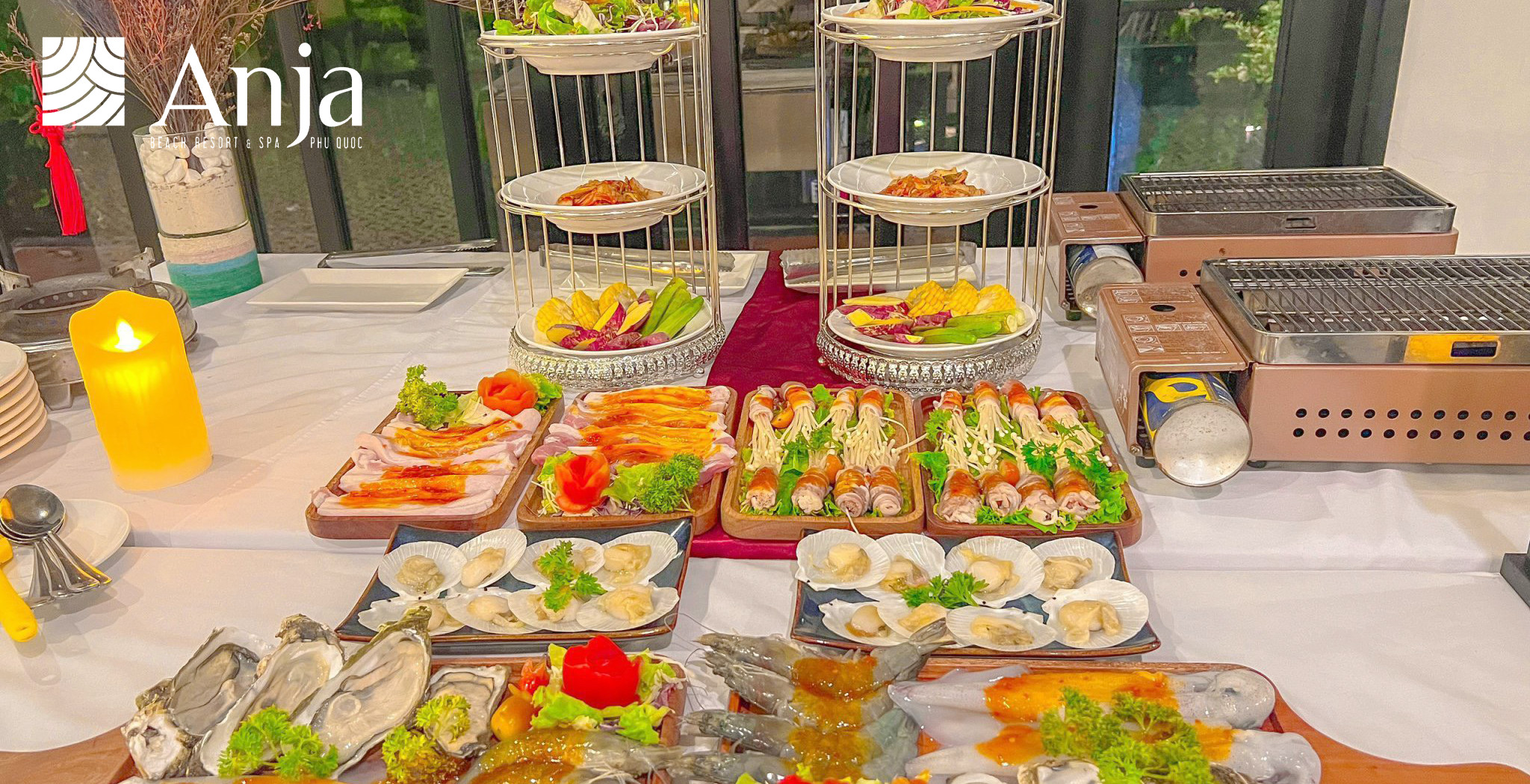 Airy and inviting. Relax in the shaded grounds, enjoy the green space that welcomes the sun and breeze and sip some afternoon tea. When night falls, enjoy foreign cuisine with candles and flowers in separate and romantic areas of Anja Beach Resort & Spa Phu Quoc.
At different times of the day, along with the transformation of nature, Diners will have the opportunity to admire the different beauties of Phu Quoc along with an outstanding and attractive menu.