Do you have ever wondering  the best activities and places to stay when the spring breeze coming along with a harmonized symphony from the swallows mesmerizes all our senses, every corner at
is filled with the triumphant delight waving us to enjoy a toast together. Craft your memorable moments with unique recreation agenda bearing the imprint of soul-warming Tet celebration, from the harmonious manner of Calligraphy to joyful Lucky Envelope activities.
Why Phu Quoc Is The Best Activities And Places To Stay ?
Phu Quoc, the green pearl of the East Sea, is the dream destination of many tourists. This pearl island is famous for its white beaches, tropical forests and unique experience opportunities. Join us to discover the exciting activities and best places to stay in Phu Quoc.
Many memorable activities in Phu Quoc
Relax at sea: Enjoy beautiful beaches like Bai Sao, Bai Kem and Bai Dai. This is the ideal place to swim, catch the sun and relax. If you want to enjoy privacy and quiet space, the private beach at Anja Beach Resort & Spa Phu Quoc is a great choice. With its own private coastline, you can relax in peace and enjoy excellent service from the resort.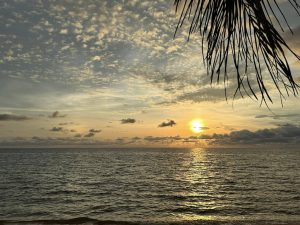 Explore the Pearl Island: Experience an adventure to small islands around Phu Quoc such as Hon Mong Tay, Hon Thom, and Hon May. This is an opportunity to snorkeling, diving, and sightseeing.
Enjoy fresh seafood: Try fresh seafood at coastal restaurants and eateries. Salmon, scallops, grilled scallops with onion fat, grilled oysters with onion grease… will make you fascinated.
Stroll the night market: Enjoy street specialties and shop at Dinh Cau Night Market to experience the unique culture and cuisine of local people.
Anja Beach Resort: one of the good places to stay in Phu Quoc
If you are looking for a memorable place to stay in Phu Quoc, Anja Beach Resort & Spa is a great choice.
Great location: Just a few minutes drive from Phu Quoc international airport and located right on a private beach, Anja Beach Resort is an ideal destination.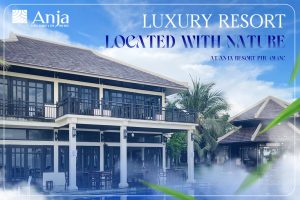 Luxurious amenities: With modern design, large swimming pool, restaurant and spa, Anja Beach Resort brings you comfort and convenience throughout your trip.
Professional service: Our staff is always ready to serve and make your stay memorable.
Phu Quoc is the best activites and places to stay for those who want to relax on beautiful beaches, explore nature, and experience unique cuisine. With accommodations at Anja Beach Resort and a variety of exciting activities, prepare for a memorable vacation in this beautiful gem of an island.