The trend of green resorts brings me away from the noise of the city, back to nature and enjoy the blue sea, golden sunshine and Green space becomes an indispensable part of a complete holiday. ( Anja Beach Resort & Spa Phu Quoc )
Enjoy the clear green space
Anja Beach Resort & Spa Phu Quoc is built separately with green gardens around, based on the harmony between classic and modern architectural values. The resort is completely secluded, nestled amidst a lush tropical garden, creating an "oasis of peace" away from the busy city.
Likened to green paradises by the sea, born by the desire to find a peaceful place of the soul, peaceful moments with loved ones. The luxurious, modern, harmonious villas with green nature create an ideal and inspiring resort space. The interior is equipped with modern, high-class to give everyone a perfect resort space.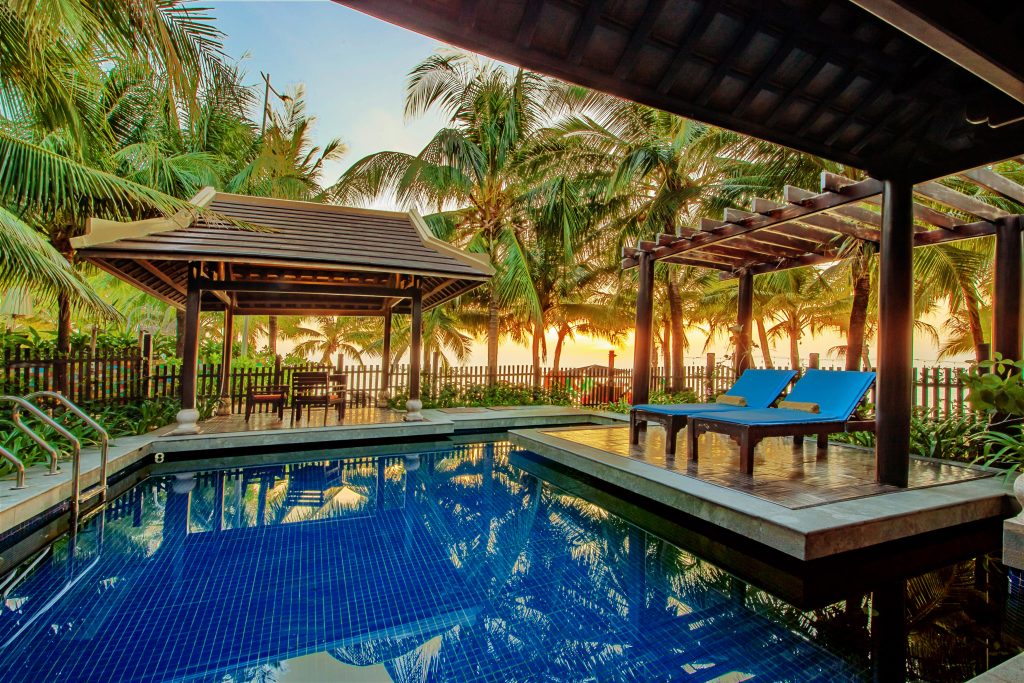 Diverse entertainment and relaxation complexes
Anja Beach Resort & Spa Phu Quoc gathers high-class resort complexes, meeting all the needs of entertainment, cuisine, beauty, health care.
Airy restaurant space and a diverse menu from Asian and Western dishes will be a great culinary experience for your family and loved ones during vacation days at Anja Resort. If you need a romantic party on the beach or a cozy family meal, do not hesitate to let us know, we are always ready to listen and serve you.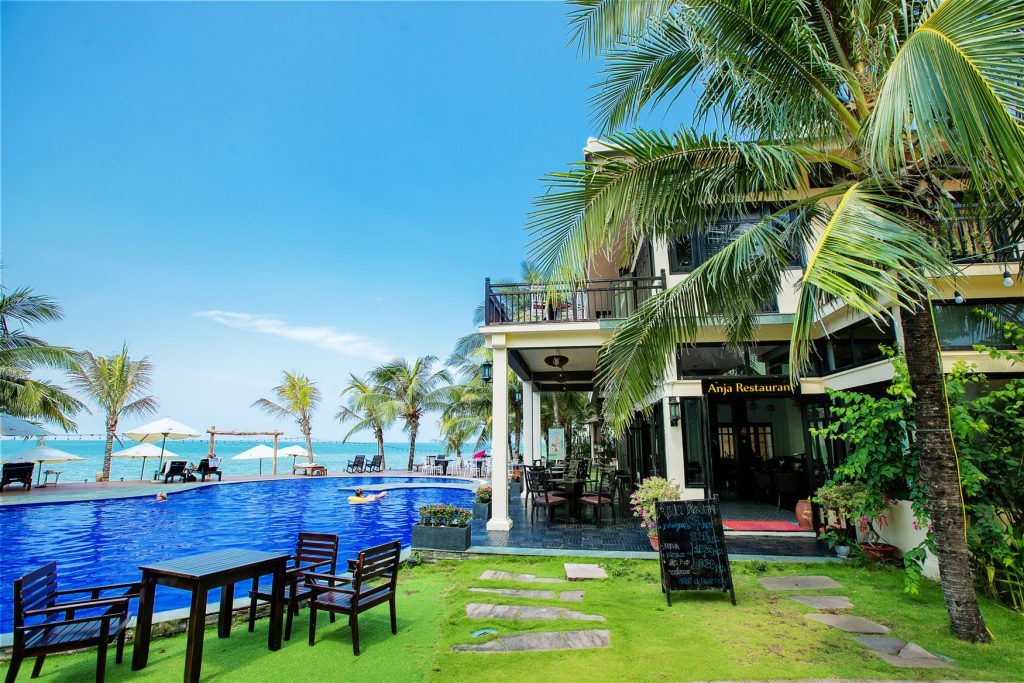 You can find real relaxing moments at SIM BAR area with music and enjoy a cocktail or draft beer at the pool and beach. Let's sunbathe together and enjoy the music and the sound of waves. This place will bring you true relaxing moments.
Another great experience during your stay at Anja Beach Resort & Spa Phu Quoc is to try a treatment that suits you at Sea Spa With an open view to the sea and a green garden to help you relieve stress, sleep easily, improve health.