Phu Quoc is no longer too strange to domestic and foreign tourists thanks to the beauty of nature and people giving visitors a strange attraction – a sunny paradise. Tourism here is extremely developed, visitors come here not too difficult to find a high-class resort for their trip. One of them is Anja Beach Resort &; Spa Phu Quoc – the resort chosen by many tourists.
View Phu Quoc captivates people.
The island pampers visitors with mild weather throughout the four seasons, abundant forests and the most beautiful beaches on the planet. Comforted by the murmur sound of crashing waves, forest trees, watching coconut trees on the white sand running long and sparkling sunshine on the sea surface… every traveler has the same feeling: Heaven may be just that.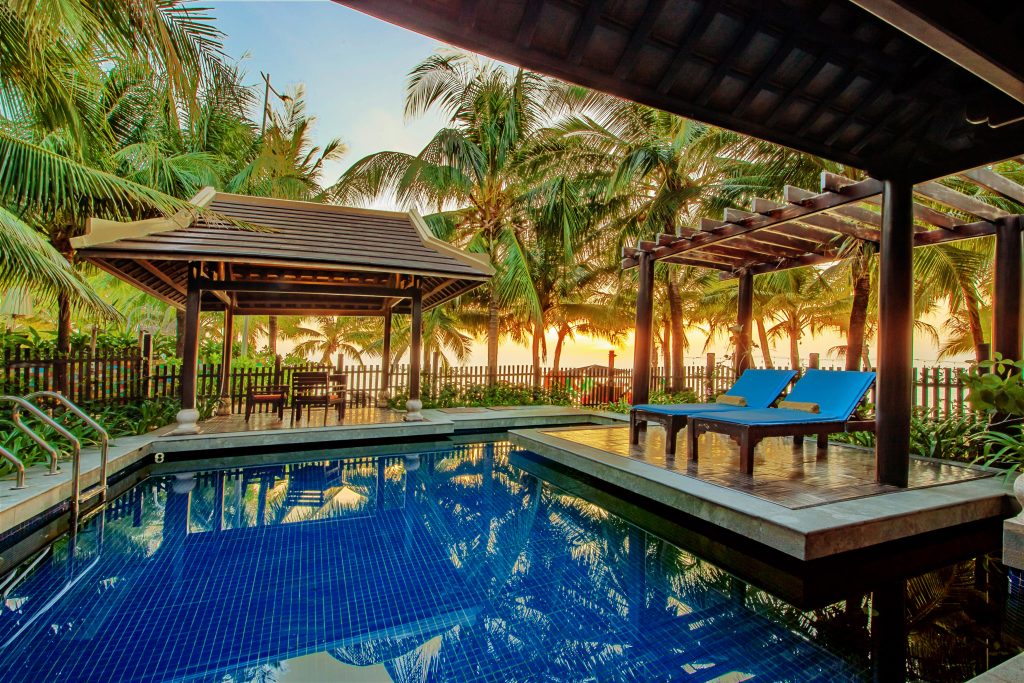 Not only exploring pristine nature, coming to Phu Quoc is coming to a natural exploration sky such as fishing, diving and watching corals,… or learn about the interesting activities of indigenous people in pepper gardens, farms or harbors, fishing villages.
The beauty of Anja Beach Resort & Spa Phu Quoc.
It can be said that this is an ideal resort paradise for a brilliant summer.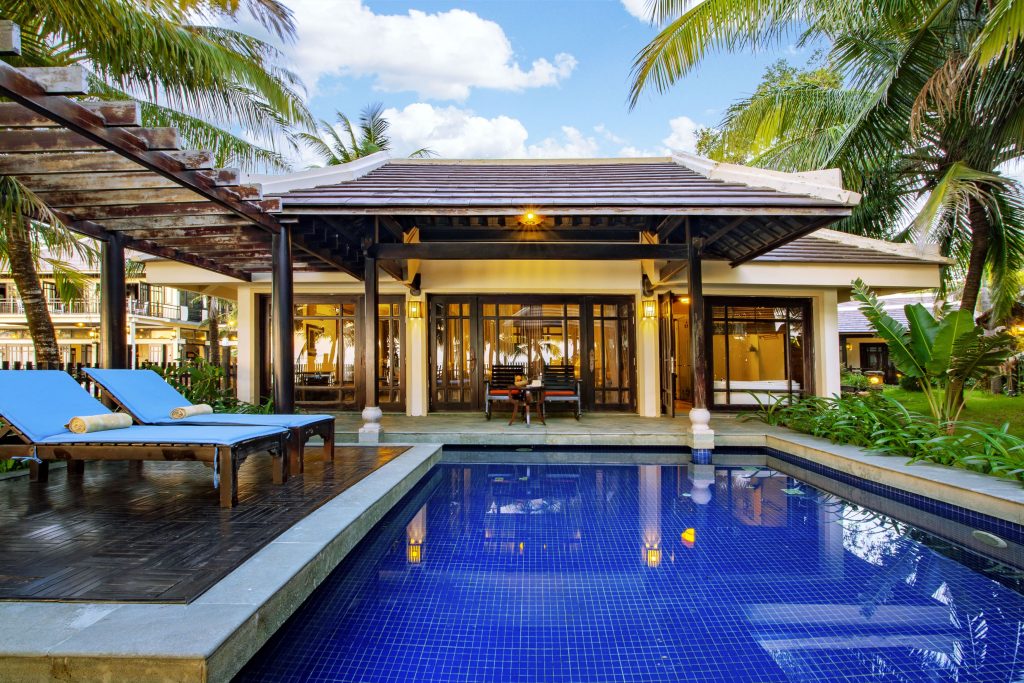 The room architecture of Anja Resort Phu Quoc with the main feature attracting visitors is from resort villas combining modern and classic, Located in the middle of fresh green grounds. Taking advantage of the beauty of the surrounding nature, Anja  Beach Resort & Spa Phu Quoc has been giving visitors the most relaxing and perfect vacation moments.
Coming to resorts in coastal cities, Surely visitors will enjoy relaxing in villas with beautiful views overlooking the blue sea. Anja Resort attracts visitors by the enchanting view from the villas facing Phu Quoc sea.
Surely this will be the most memorable experience that anyone wants to feel when coming to Anja Beach Resort & Spa Phu Quoc.