A beachside breakfast is how many Anja vacationers start their day full of energy. Airy space and a diverse breakfast menu from Asian and Western at Anja restaurant dishes will be a great culinary experience for your family and loved ones during their vacation days at Anja Beach Resort & Spa Phu Quoc.
"One-of-a-kind" breakfast by the beach
You don't have to go far away to enjoy a "super good" breakfast by the beach. Right at the poetic pearl island, in the resorts, Anja Beach Resort & Spa Phu Quoc has long had an inviting and unique breakfast experience for visitors.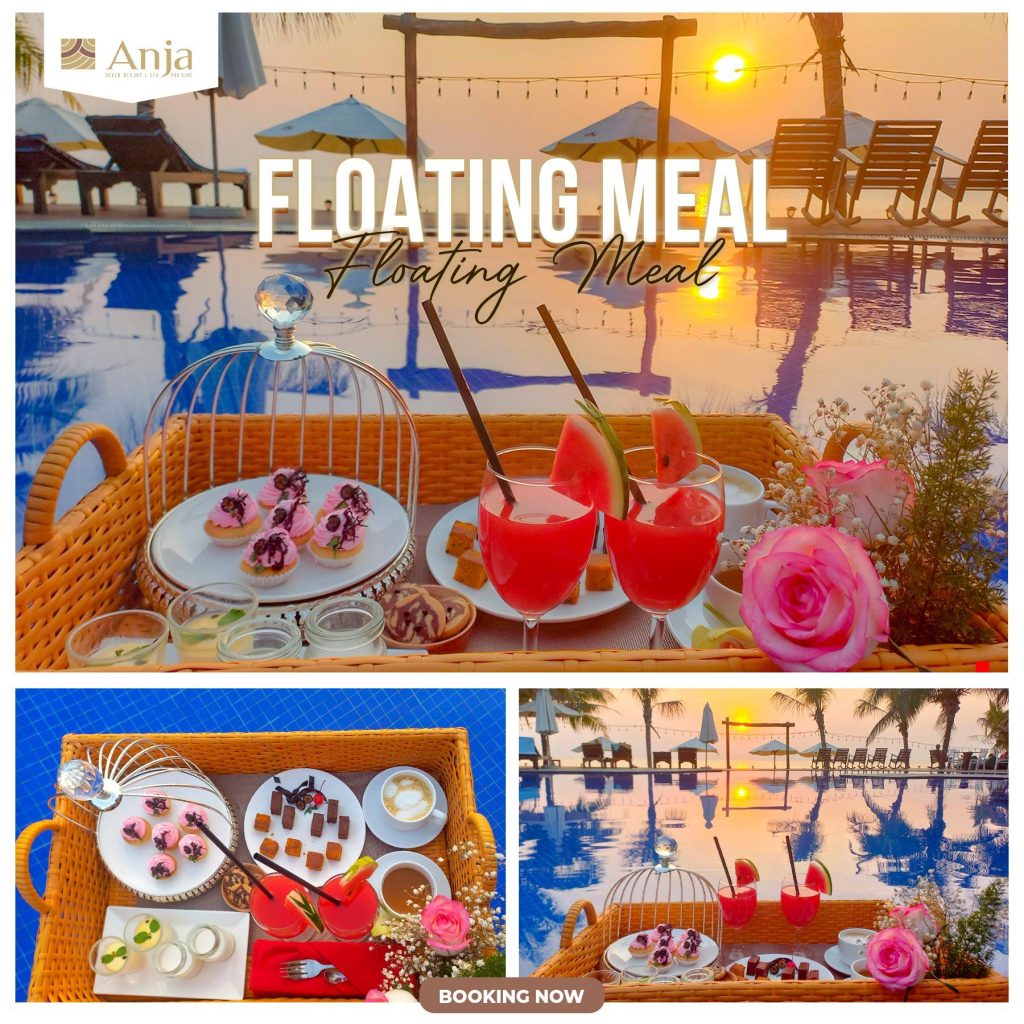 Not only a nutritious breakfast with delicious fruit juice, rich coffee, This breakfast is also a "spice" for you to have extreme photos. At Anja Beach Resort & Spa – Resort, Visitors always start the day with beautiful photos with luxurious and romantic breakfast.
What's more wonderful than when you wake up in the morning, you welcome the dawn with the sound of the waves, Inhale the salty taste in the breezy aroma or the cool gentle taste right in front of your eyes. . You will find refreshment, peace, chest tightening with fresh air.
Happy full-color holiday
After breakfast on the beach, relax at Anja Beach Resort & Spa Enjoy experiencing services, utilities and exciting cheerleading activities. With a large campus, isolated, this is an ideal place for you and your family to relax, take care of your health and travel to experience, immerse yourself in fun games.
At Anja Resort, there are many super love check-in corners. You can hold hands with your partner to watch the sunset or sunrise on the sea, enjoy a cool cocktail together right on the beach. Those will be unforgettable sweet memories for you and your loved ones.