The casual, rustic design style has long become the favorite of many visitors. When included in the resort design, it brings a peaceful and relaxing resort space but still shows the luxury and high-class for service quality. Anja Phu Quoc is one of such outstanding designs, located in the middle of the majestic Pearl Island, far from the noisy, bustling hidden under the cool watering nature, This place is an ideal destination for tourists every time they come to Phu Quoc.
Anja Beach Resort & Spa Phu Quoc brings a new space
This place always boasts high standards in nature-friendly design, has a prime location, the busiest in Phu Quoc Nestled in 1 separate garden, you can see the green mountain scenery and vast sea view.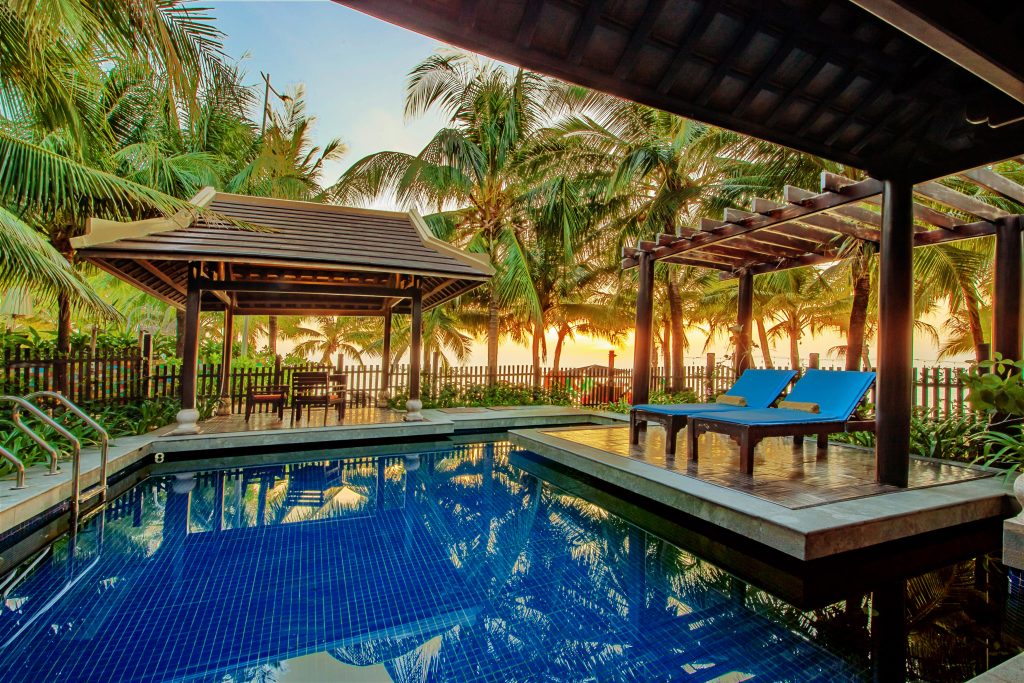 Anja Resort Phu Quoc owns a large area, natural ecological resort with many different types of high-class rooms together with other luxury resort services to bring a resort space worthy of being loved by tourists when coming to the pearl island.
Anja Beach Resort & Spa Phu Quoc – Rustic resort space "thousands of people"
The point that keeps tourists coming to Anja Resort Phu Quoc is thanks to its somewhat simple design, close to nature. This resort owns a large ecological natural area, surrounded by rooms, utility services are fresh natural carpets.
The resort is separated from the noisy place, nestled peacefully under the greenery, barbaric, relaxing with nature. The room system of Anja Resort Phu Quoc is designed in a rustic, simple style with architecture representing Vietnamese tradition and culture.
The room space uses less striking tones. Anja connects the space inside and outside the room, creating a feeling of spaciousness in harmony with nature. The utility spaces in the resort are also designed according to such a rustic concept, bringing a peaceful resort space "thousands of people".