Anja Beach Resort & Spa Phu Quoc is the ideal choice to meet all the needs of visitors from family, couples or groups of friends can find interesting experiences and enjoy a worry-free vacation at "Happiness Island".
Phu Quoc pearl island hides a strange attraction – Ideal destination
Phu Quoc is also blessed with harmonious scenery, pleasant climate all year round. The fine cream-colored sand stretches, the sea water is clear, smooth, the coconut trees soar,… are irresistible "specialties" here. Not only the wild and mysterious nature, the joyful life in the fishing village of the sea people also gives tourists interesting experiences.
A sunny paradise among green tropical trees. If you also love the "deserted sea", want to immerse yourself in the fresh water and pristine nature, Phu Quoc is a great choice for you this summer.
Anja Beach Resort & Spa Phu Quoc – the ideal destination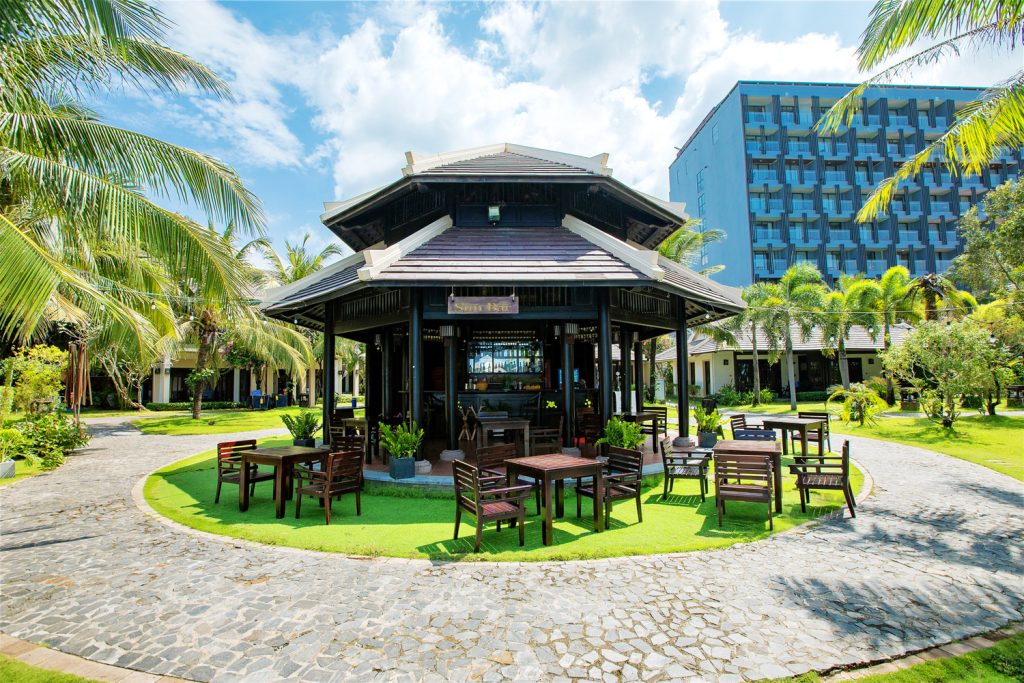 With a variety of accommodation rooms, suitable for all the needs of tourists, rich culinary options, filled with fun activities for both adults and children, Anja Resort promises a memorable experience for all visitors.
Step into the beautiful space of Anja Beach Resort & Spa Phu Quoc, there will be many activities to explore. For active travelers, cycling, swimming, playing volleyball or tennis will be popular choices. Conversely, If you feel like "pampering yourself" rather than "exercising your hands and feet", visitors just need to lie in the sun and enjoy the cool and liberal scenery of the blue sea.
Anja Resort Phu Quoc actively maximizes the complete experience for visitors to the resort. A memorable trip starts right here: Each person can both enjoy time with their loved ones and experience interesting activities just for them.