Phu Quoc is always a unique and interesting destination for many tourists from all over the country. In recent years, this area has also attracted a lot of foreign tourists' attention and shared their sightseeing experiences. The journey to visit and experience local culture will be very special and worthwhile when choosing to stay at Anja Beach Resort & Spa Phu Quoc – a very simple, rustic resort but imbued with local identity.
Space and design style at Anja Beach Resort & Spa Phu Quoc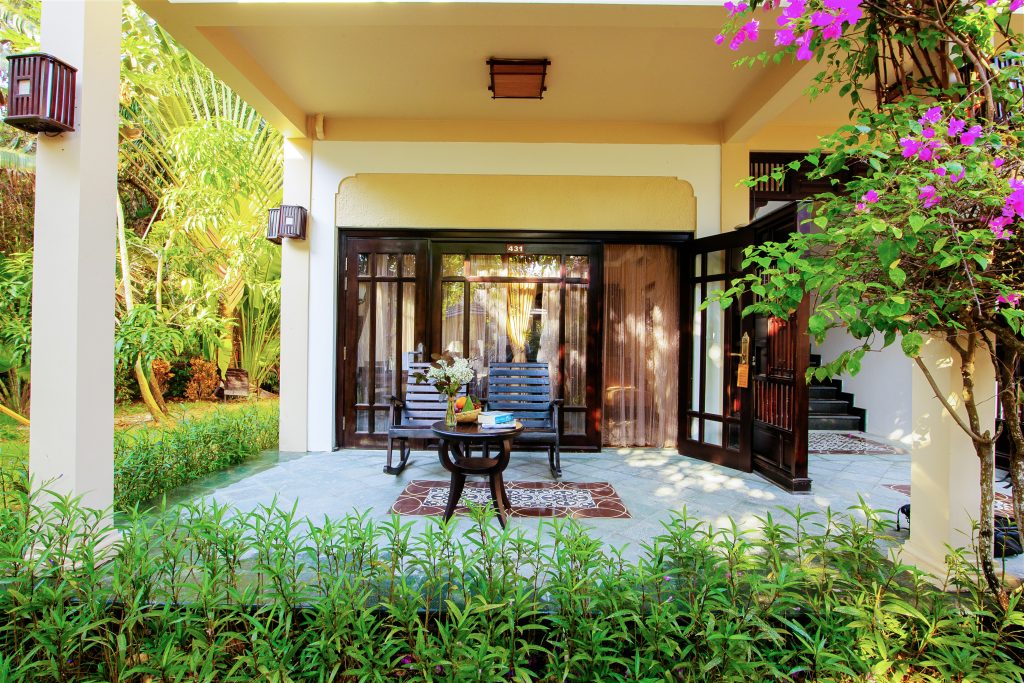 There is a diverse system of rooms with many different room categories. Each room will have a different design and decoration style, and rich accompanying services. In general, it can be seen that the space of the rooms has a cozy and spacious feeling. The windows are designed to attract light into the room. The furniture installed in the room is complete and serves the daily needs of visitors.
Anja Beach Resort & Spa Phu Quoc with outstanding utility services
At Anja Beach Resort & Spa Phu Quoc, guests can freely choose dishes that suit their taste at the restaurant. The food here is a delightful experience for all food lovers. Our team of chefs have created a menu designed to tantalize your taste buds and take you on a culinary journey that will leave you wanting more.
The resort has an outdoor swimming pool. The swimming pool is designed to attract many tourists to bathe while staying at Anja Resort. There are lounge chairs around the lake to create conditions for visitors to lie in the sun.
You can find moments of real relaxation at the SIM BAR area with music and enjoy a cocktail or draft beer at the pool and beach. Let's sunbathe together and enjoy music and the sound of ocean waves. This place will bring you moments of true relaxation.